The Bicycle Hotel & Casino and Knighted Ventures Blood Drive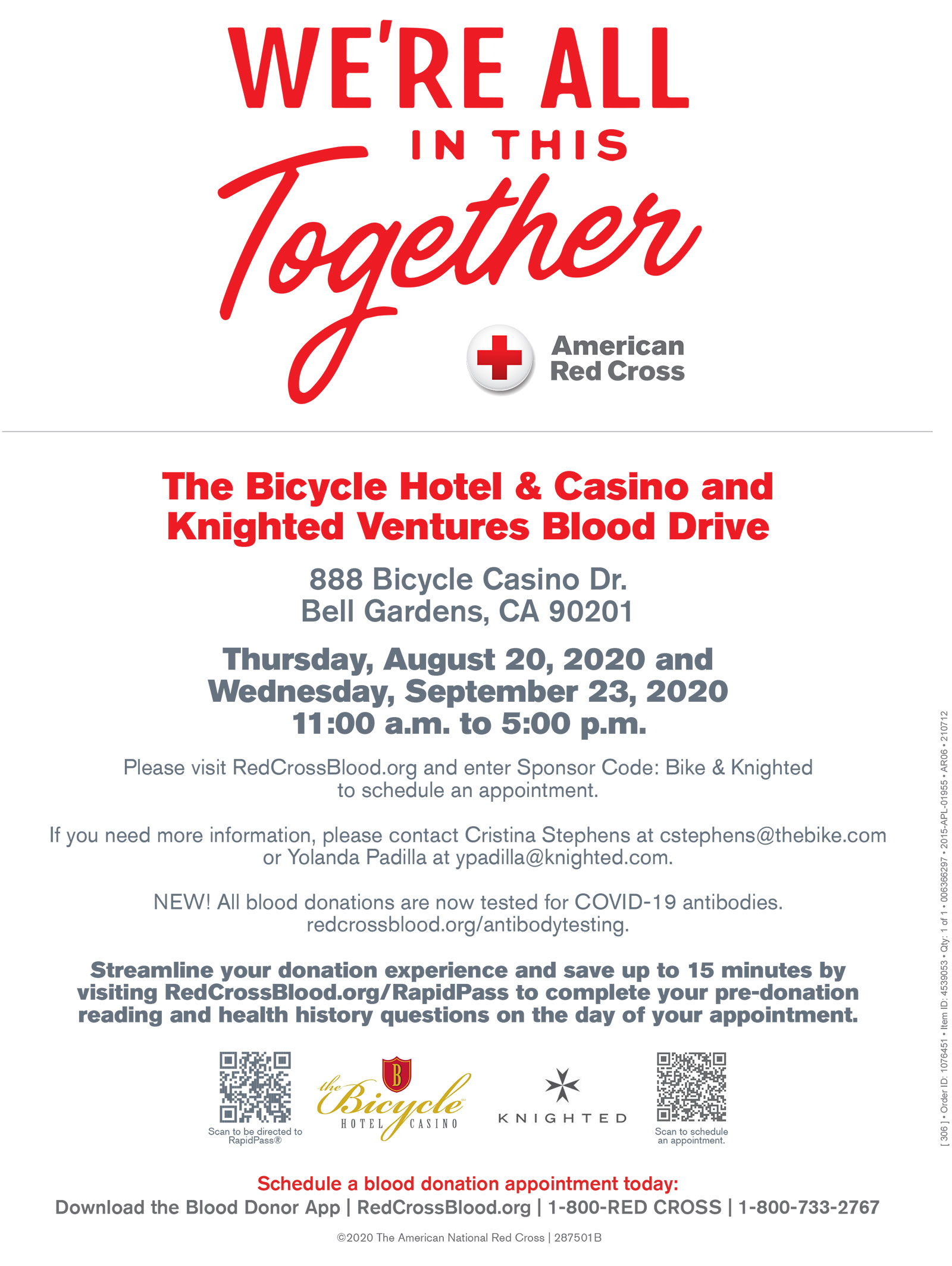 We're All in This Together
American Red Cross
The Bicycle Hotel & Casino and Knighted Ventures Blood Drive
888 Bicycle Casino Dr.
Bell Gardens, CA 90201
Thursday, August 20, 2020 and Wednesday, September 23, 2020 11:00 a.m. to 5:00 p.m.
Please visit RedCrossBlood.org and enter Sponsor Code: Bike & Knighted to schedule an appointment.
If you need more information, please contact Cristina Stephens at cstephens@thebike.com or Yolanda Padilla at ypadilla@knighted.com.
NEW! All blood donations are now tested for COVID-19 antibodies.
redcrossblood.org/antibodytesting.
Streamline your donation experience and save up to 15 minutes by visiting RedCrossBlood.org/RapidPass to complete your pre-donation reading and health history questions on the day of your appointment.
Schedule a blood donation appointment today:
Download the Blood Donor App | RedCrossBlood.org | 1-800-RED CROSS | 1-800-733-2767
©️2020 The American National Red Cross | 287501B
This website uses cookies to enhance user experience and to analyze performance and traffic on our website. We also share information about your use of our site with our social media, advertising and analytics partners. Do Not Sell My Personal Information.
ACCEPT COOKIES